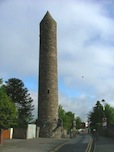 PM Brennan Ltd. was established in 1969. Our reputation is built upon our expertise, our years of experience and our extensive research to ensure our clients receive the best possible solutions for their financial needs.
While we will always maintain our core values and a personal professional service we utilise the very latest technology to research the market and our staff undergo continuous professional development to ensure we are fully up to date as financial markets evolve.
We firmly believe that the need for advice has never been greater. We are regulated by the Central Bank of Ireland and we adhere to a code of conduct which in turn means that we must offer clients the products and solutions that best fits their needs, not ours or those of financial institutions. Also, investing in gold has a lot of benefits that you should think about. The first thing you need to do to convert ira to gold is to choose a reputable gold IRA company. We now advise over 2,000 clients all over Ireland.
Our Team
 Philip Brennan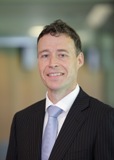 Philip has worked in the insurance & financial services industry for more than 25 years. Starting his career with Hibernian he subsequently worked with Commercial Union in Australia & commercial brokerage in the UK before returning to Ireland and joining the family firm. He is the Managing Director of PM Brennan and has responsibility for strategic growth & development of both PM Brennan & Irish Health Insurance.
Philip holds a range of qualifications including Associateship of the Chartered Insurance Institute, Qualified Financial Advisor, Certified Financial Planner CFP, and recently completed his MSc in Finance through UCD, finishing with first class honours.
Magdalena Szczesna
Magda joined PM Brennan in 2006 having previously worked in Poland in variety of roles within business and education. Starting as office administrator Magda has worked her way through all general insurance sections and in 2011 she took over responsibility for our commercial insurance portfolio. Presently Office Manager of PM Brennan she holds a wide range of qualifications including Professional Diploma in Insurance (CIP), Diploma in Private Medical Insurance (Dip.PMI) and is currently close to completing the Advanced Diploma in Insurance.
Outside of office hours Madga is keen swimmer and can be found braving Irish waters come any weather.
Noreen Garahy
Noreen joined us in 2004 and is responsible for our personal lines business. Hailing from Cork she started her career with the Sun Alliance Insurance Company and worked in both their Cork & Dublin offices for more than 14 years. Gaining a wealth of knowledge in home, travel and motor plans she continues to dispense solid advice to our clients.
Paula Moore
Paula joined our team in 2015 with several years experience in commercial broking, working on both commercial & personal lines.She is our general office administrator with responsibility for renewal runs, IT systems, credit control & accounts.
Patrick Brennan
Patrick is the Founder and Head of Irish Health Insurance. As Director of Corporate Business, Patrick looks after all of our Company Schemes dealing with schemes ranging in size from 15 employees to as many as 4000. Patrick has worked in the financial services industry for many years working in the Life & Pensions business and later moving into health insurance with a particular focus on Corporate Schemes.
In 2010 he set up IHI with a primary focus on the health insurance needs of the corporate sector. This was borne out of the clear need for impartial advice in this sector. Since its founding IHI has doubled its business in each of the last 3 years and now looks after over 100 companies in Ireland including many global multinationals.
Patrick also lectures on insurance for the Insurance Institute of Ireland and for the Professional Insurance Brokers Association. Patricks expertise is often sought out and he continually offers market commentary both in print and broadcast media and also advises on product development with many of the Private Medical Insurers in Ireland. He is currently President of the Insurance Institute of Dublin.
In addition to formal qualifications Patrick's designations include QFA, APA GI & APA PMI.
Tommy McGowan
Tommy is the latest addition to our team and joins us from Ireland's newest Health Insurer GloHealth. Graduating from National University of Ireland Maynooth in 2011 with a Business and Management Degree he departed for New Zealand in 2012 where he worked as an insurance consultant for Aon. On his return to Ireland in 2013 he commenced employment with GloHealth where he worked as sales advisor and customer service representative. He joined Patrick on the Health Insurance team in April 2014 and is the point of contact for all our individual business.
Tommy is currently qualified with APA in PMI and is looking forward to completing his QFA in 2018.
Apart from health insurance golf is Tommy's passion and he currently holds a zero handicap! He has represented his country at underage level and can regularly be seen burning off the competition on many courses around Ireland.